Discover rich content product descriptions prepared for Volkswagen.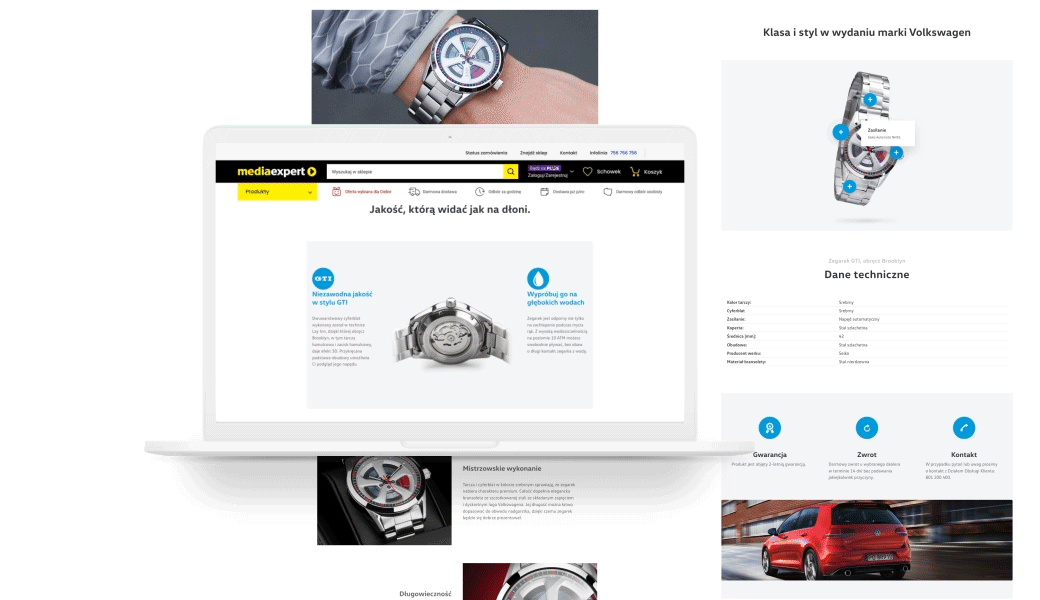 Volkswagen accessories product cards: child seats, apparell, lifestyle and software products implemented in Volkswagen on-line store.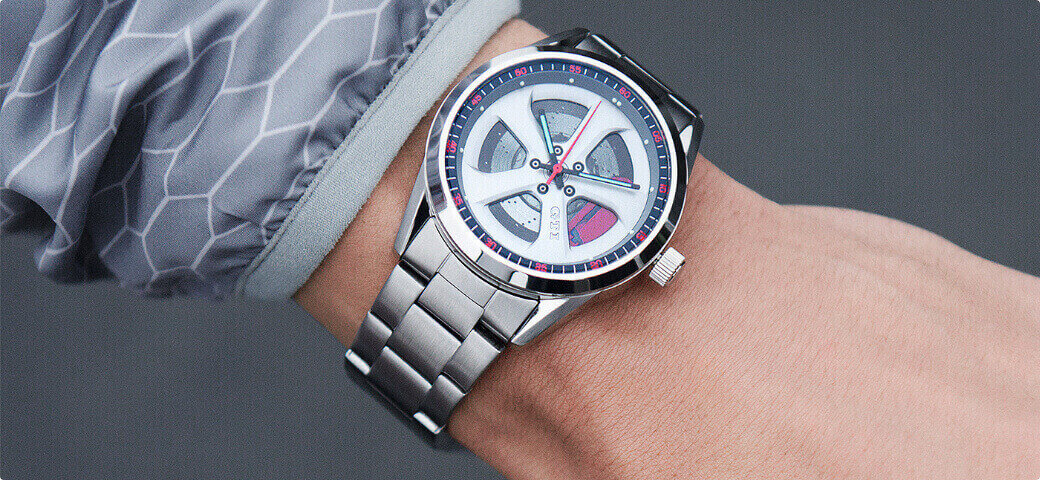 Reliable quality in GTI style
Two-layer dial has been made using a Lay Inn technique thanks to which the Brooklyn bezel, including the break disk and caliper, give a 3D effect. The attachable case base enables you to view its drive mechanism.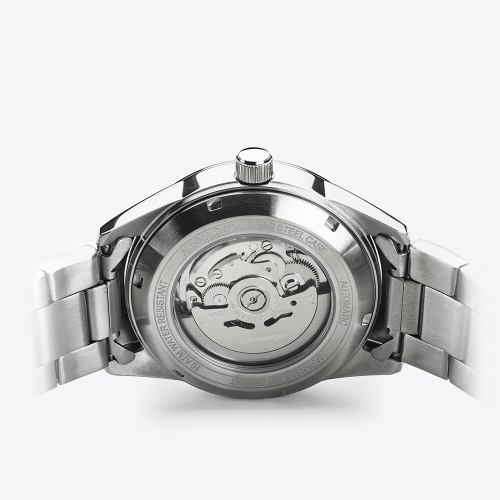 Test it in the deep waters
The watch is not only water resistant when washing your hands. It is highly waterproof at 10 ATM level so you can swim at ease and without worrying about long water exposure.
Designer's gadget that will last you for many years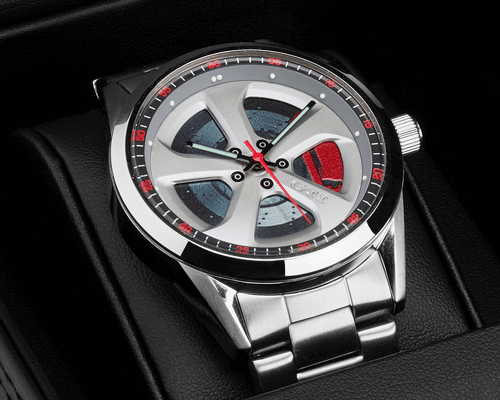 The silver color of the face and dial give the watch a premium feel complimented by an elegant bracelet made from brushed stainless steel with a folding clasp and discrete Volkswagen logo. The length of the bracelet can be adjusted to fit the wrist which makes it even more presentable.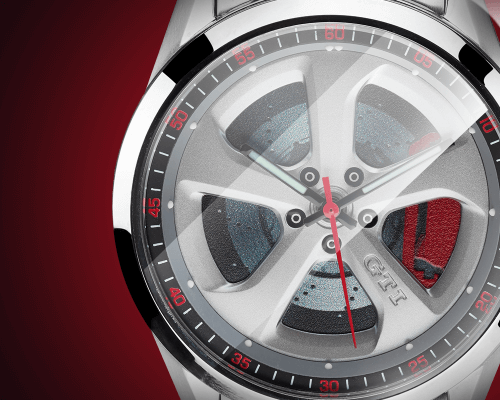 Tempered glass which covers the dial protects against scratches and the steel that the bracelet is made from has anti-corrosion properties. High quality automatic drive, thanks to which the watch takes energy from hand movement, also contributes to the longevity of the watch.
Class and style by Volkswagen
Keep your finger on the plus point to reveal its contents.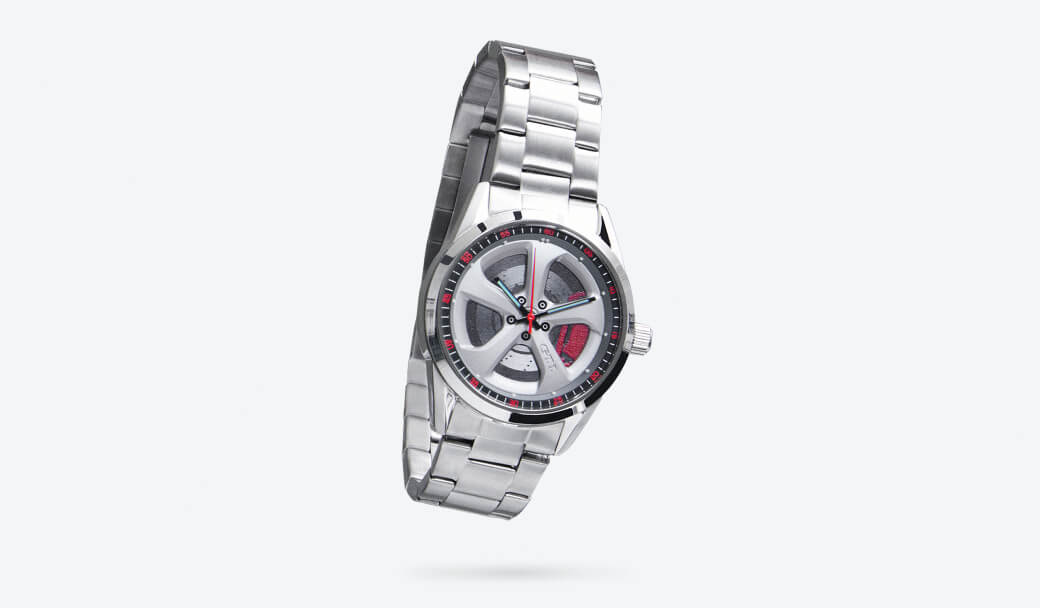 Made from stainless steel.
10 ATM -  up to 100 meters.
Made from stainless steel.
10 ATM -  up to 100 meters.
GTI watch, Brooklyn bezel
Technical info
Color of the dial:
Silver
Drive mechanism:
Automatic drive
Bracelet material:
Stainless steel

The product is under 2-year warranty.

Free return at a dealer of your choice within 14 days after purchase and without providing a reason.

In case of questions or suggestions please contact Customer Service at: 801 200 400.