Discover our success stories
Everyday we take sales in the e-commerce universe to a new orbit. Find out what our business partners think about using Shoplify and discover our previous projects and solutions.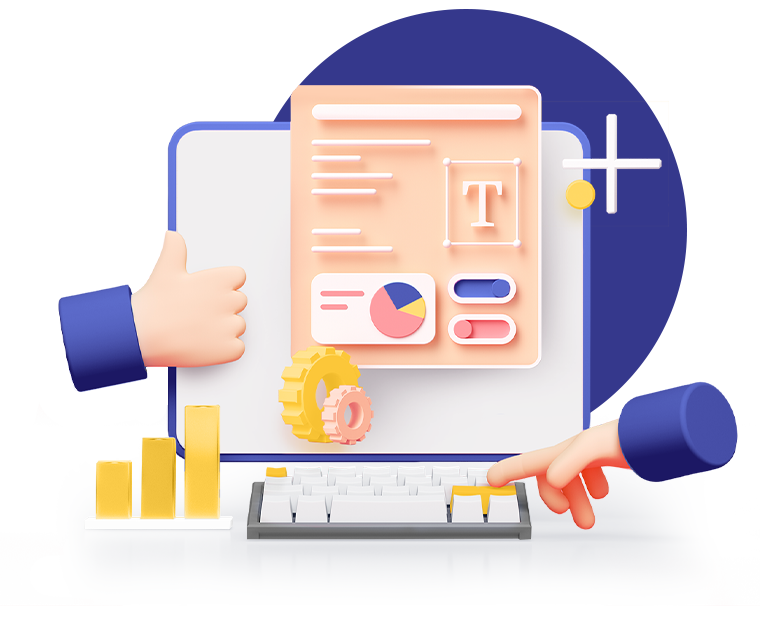 Discover product card capabilities
Module based solutions customized to every product and industry.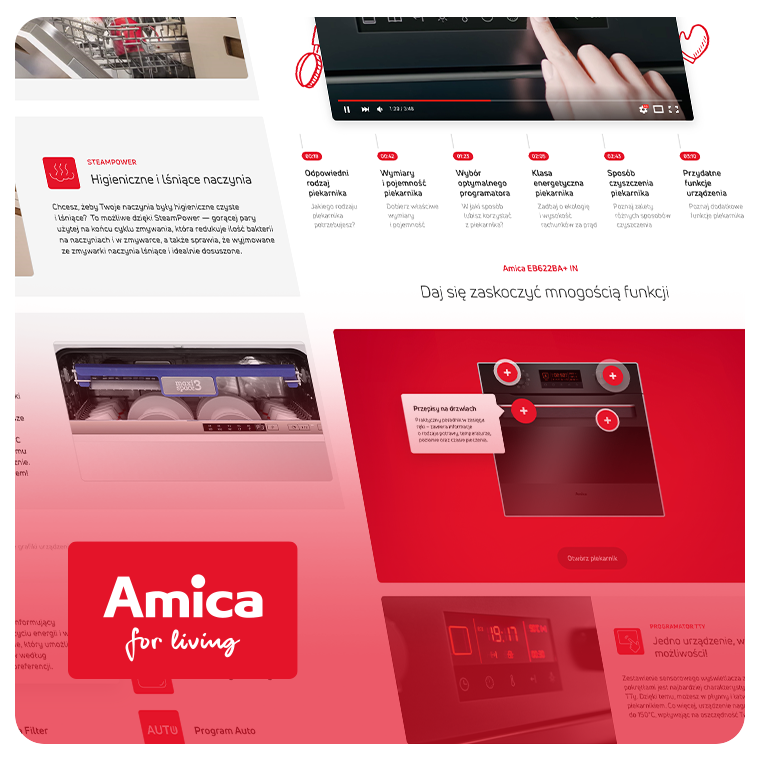 Success story backed by quality
Together with Amica we designed a rich content platform which optimizes the entire customer journey process in the on-line sales channels. Thanks to carefully prepared visual communication and precise messaging on the product cards Amica brand has become a market leader of e-commerce household appliances in Poland resulting in significant sales increase.
With our effective and creative communication we reach the target group directly where it looks for information about the product – on the product card in rich content version in all biggest e-shops.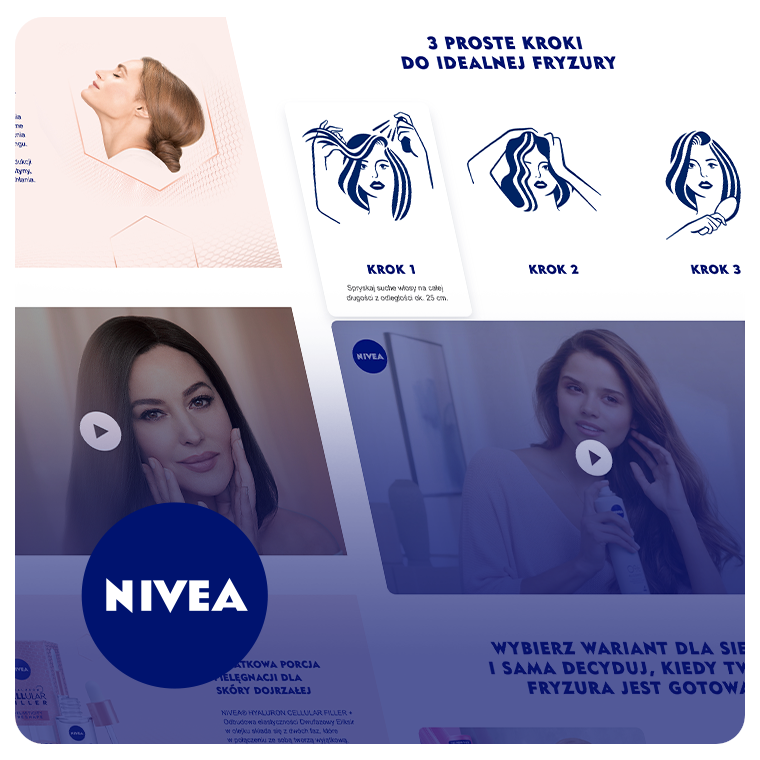 Expert brand image in online channels
When creating product cards for NIVEA we collaborated with top five e-retailers in Poland – Rossmann, Hebe, Frisco, eZebra and Allegro – and that resulted in unique projects maintained in RWD concept. Attractive product visualization, sales oriented copywriting and creative technology led to effective conversion increase. Skincare advice, explanation how cosmetic formulas work and assistance directly on product cards not only increased product interest but also strengthened the expert image of the brand.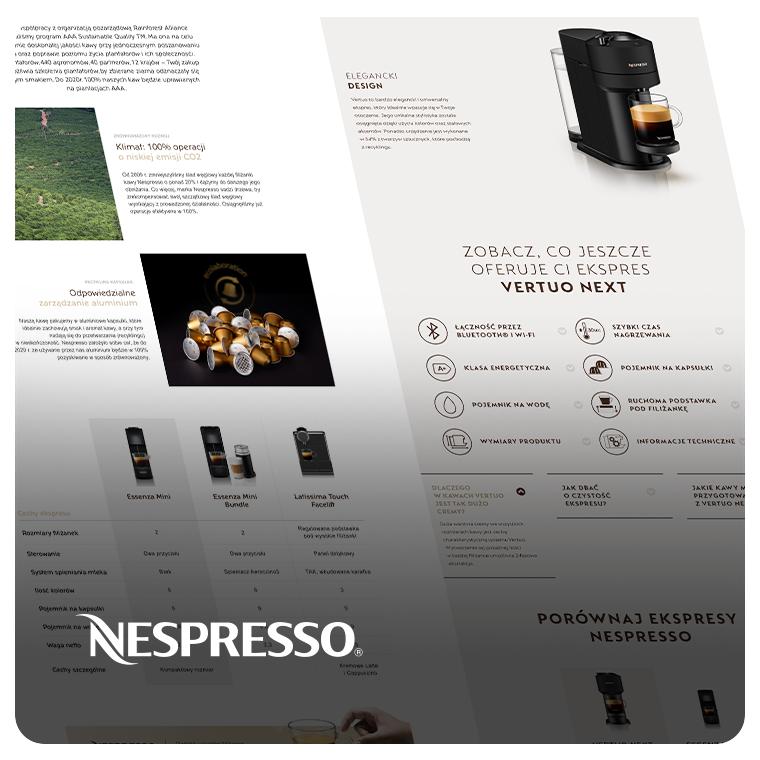 Rich content for coffee enthusiasts
Our collaboration with Nespresso centered around creating premium product cards which would educate and increase the conversion rate in e-shops. We present complex technical solutions in a friendly, story-like way which helps users make the right choices. Product cards are supported by marketing communication which is done directly in online sales points for example on seasonal promotional landing pages. Constant increase of e-retailers the brand is collaborating with results in continuous improvement of product cards which are precisely adapted to technical requirements of new e-shops. Thanks to this the content is displayed correctly on any device.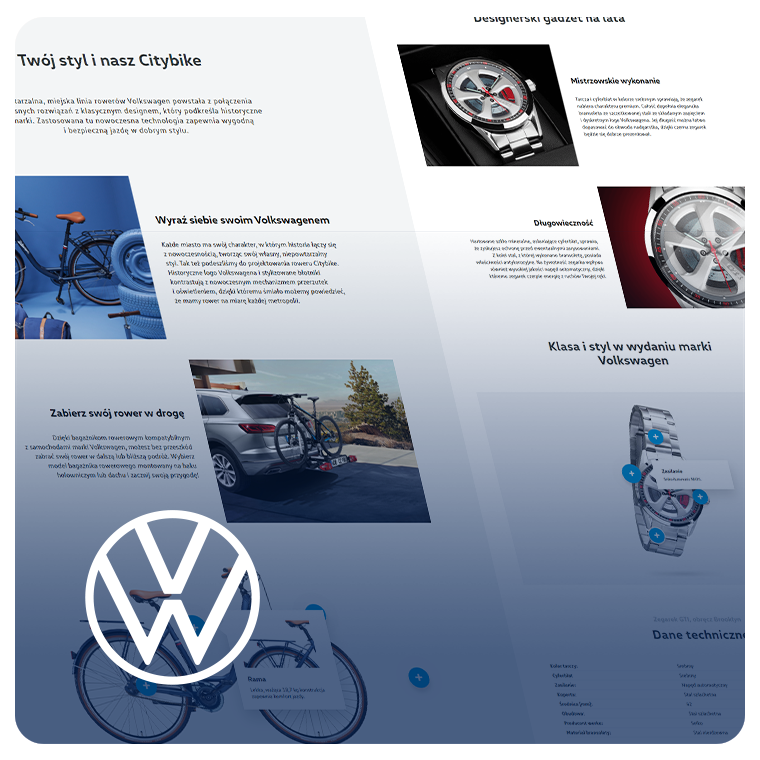 Perfect presentation of brand's accessories
For Volkswagen we prepared rich content tailored exactly to the needs of the brand's Polish e-shop. We created product cards for their lifestyle items and Original Volkswagen Accessories. Each card stands out with enticing product visualization and storytelling that brings the brand closer to the consumers and focuses on their needs. Volkswagen rich content is clear, scalable and thanks to RWD technology accessible from any device.
Got interested by our offer? Write to us! We will gladly answer any questions and give you more details about potential collaboration.